PR: Harry, it's December - that means girlfriend time.
Harry: I don't want to! Can't Niall do it this year?
PR: No one thinks Niall is gay - has to be you, and we're setting it up with a Kardashian-lite just for bonus exposure.
Harry: Where do I have to take her?
PR: Popular yogurt place, popular sushi place - make sure to tell fans you want privacy, then you can go wherever until you make the walk of shame out of her hotel the next morning.
Harry: Wherever, huh? Alright then.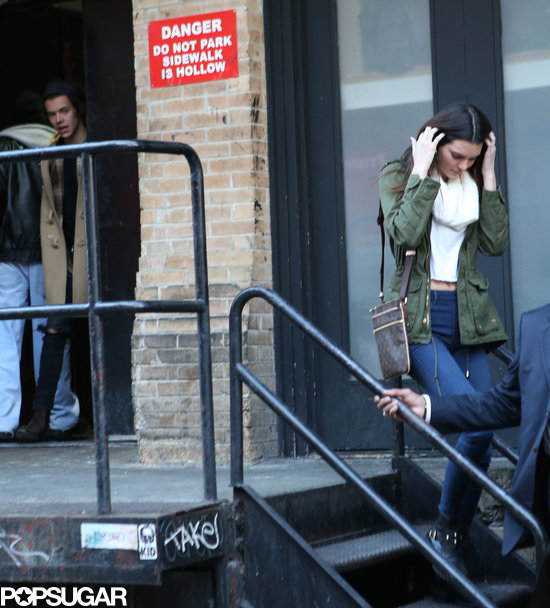 A British pop superstar and Kim Kardashian's gorgeous half-sister walk into a gay bar . . . It sounds like the beginning of a tired old joke, but in this case, it's for real: This past Saturday, Dec. 7, Harry Styles took new ''girlfriend'' Kendall Jenner to Therapy, a popular gay bar in Manhattan's Hell's Kitchen nabe, a source confirms exclusively to Us Weekly. 
The same day that the One Direction singer, 19, and model/reality star, 18, were spotting leaving the Ganservoort Hotel in the Meatpacking District together, the pair resurfaced at Therapy with a few other pals, and "didn't make a huge deal about it," the source tells Us. Saturday's theme at Therapy was "Gays Gone Wild," with other bargoers dancing up a storm to pop hits. Alas, Styles, Jenner et al, however, didn't hit the dance floor, the source notes.


"He's just a regular customer when he comes in -- he gets a table and usually drinks beer and cocktail on the side," adds the source of Styles. (x)