Jag började garva när jag såg den här på tumblr. De jämför Elounor med Kim och Kanye vilket är as roligt eftersom Kanye också är gay  

Den här artikeln skrev Posh24: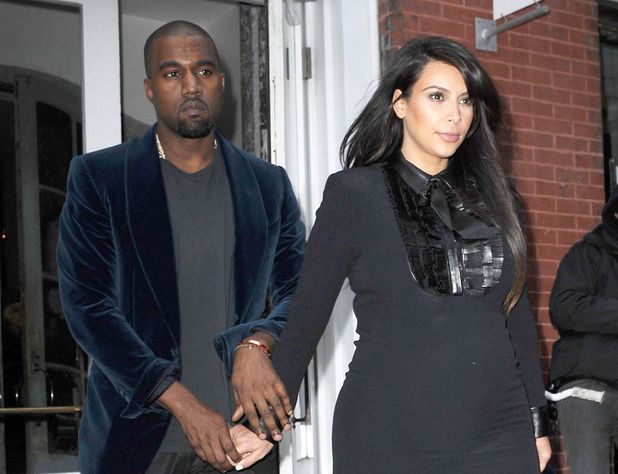 Kanye West har varit frånvarande under nästan hela Kim Kardashians graviditet, då han har varit i Frankrike och jobbat på sitt album. Enligt källor till In Touch så ska Kim vara orolig för att Kanye är "gay" och har en pojkvän i Paris. Enligt magasinet så ska Kim ha skämts under Met Galan då ett flertal reportrar spekulerade i att Kanye har en "romantisk relation" med Givenchy-designern Riccardo Tisci. In Touch skriver att Kim inte kan förneka att hennes pojkvän har spenderat mer tid med Riccardo de senaste månaderna än med henne och att Kanye ska vara besatt av den berömde designern.  En källa berättar: "Kim är galen. Om det kommer fram att Kanye har haft en affär med Riccardo så kommer hon att skämmas ihjäl."  De absurda rapporten hävdar också att Riccardo medvetet klädde Kim i en ful klänning på galan för att han skulle vara avundsjuk över Kanye.
Och jag är ganska säker på att det kan vara sant. Det här är den hemska klänningen som Kim hade:
Och Kanye har samma min som Louis brukar ha, ni vet den där han ser ut som att han vill skjuta sig.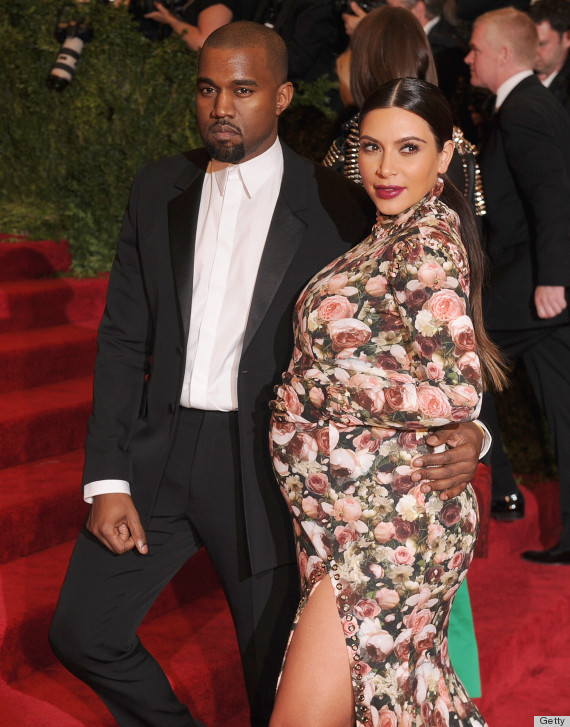 Och här är Kanye med sin pojkvän Riccardo Tisci:
Och precis som med Larry har BlindGossip också skrivit om Kanye:
Pay No Attention To The Gay Musician | BLIND GOSSIP
The Real Reasons For The Move | BLIND GOSSIP
Not Exactly An OBGYN Referral | BLIND GOSSIP
He Only Makes Passes at Guys Who Wear Glasses | BLIND GOSSIP
Nana's Sofa Designer Reveals Best Sex Ever | BLIND GOSSIP
Det här berättade Riccardo om sitt bästa sex någonsin:
"I've had quite a few, but but the one that immediately springs to mind was with someone well-known. I'd never imagined something could happen between me and this guy. It's still the hottest weekend I've ever had. Nobody knows for sure if he's straight or gay; it's a complete mystery. Still, I was drawn to him, his way of talking and thinking, the way he smokes, walks, dresses. I admire his work as an artist. That weekend together, the intimacy between us, has only made him even more attractive to me."
Attention Monger Wants Out | BLIND GOSSIP
Both parties in this PR "romance" are such attention-mongers that we were a little surprised to hear that one of them actually wants out.
He knows that it is his own fault, but he is regretting the fact that he ever allowed himself to get into this mess in the first place. He thought it would just be lots of publicity shots and magazine covers and a pretend engagement and that it would boost his profile.
Ha! Instead, he got stuck in a pit of relentless attention-seeking that is deeper and more soul-sucking than he could have ever imagined. And, ironically, instead of helping him, the publicity is actually hurting his reputation!
However, he has a contract to fulfill, and they are not going to let him make a run for it. All he has to do is look at her ex to know that she is not going to let anyone make her look bad without a huge legal fight. That's what the future holds for him if he can't get out soon.